Well it's been a little while since my last post, but I can assure you i've been busy being creative as per usual (much to the detriment of the housework...!)
I have been desperate to crochet a jumper/cardigan for the little man of the house. Crochet is a relatively new love of mine - the same joy as with knitting but in half the time and with only one stitch on the hook to worry about!
So, having never embarked upon knitting or crocheting clothes (NEVER EVER) obviously I had to choose a nice simple starting piece...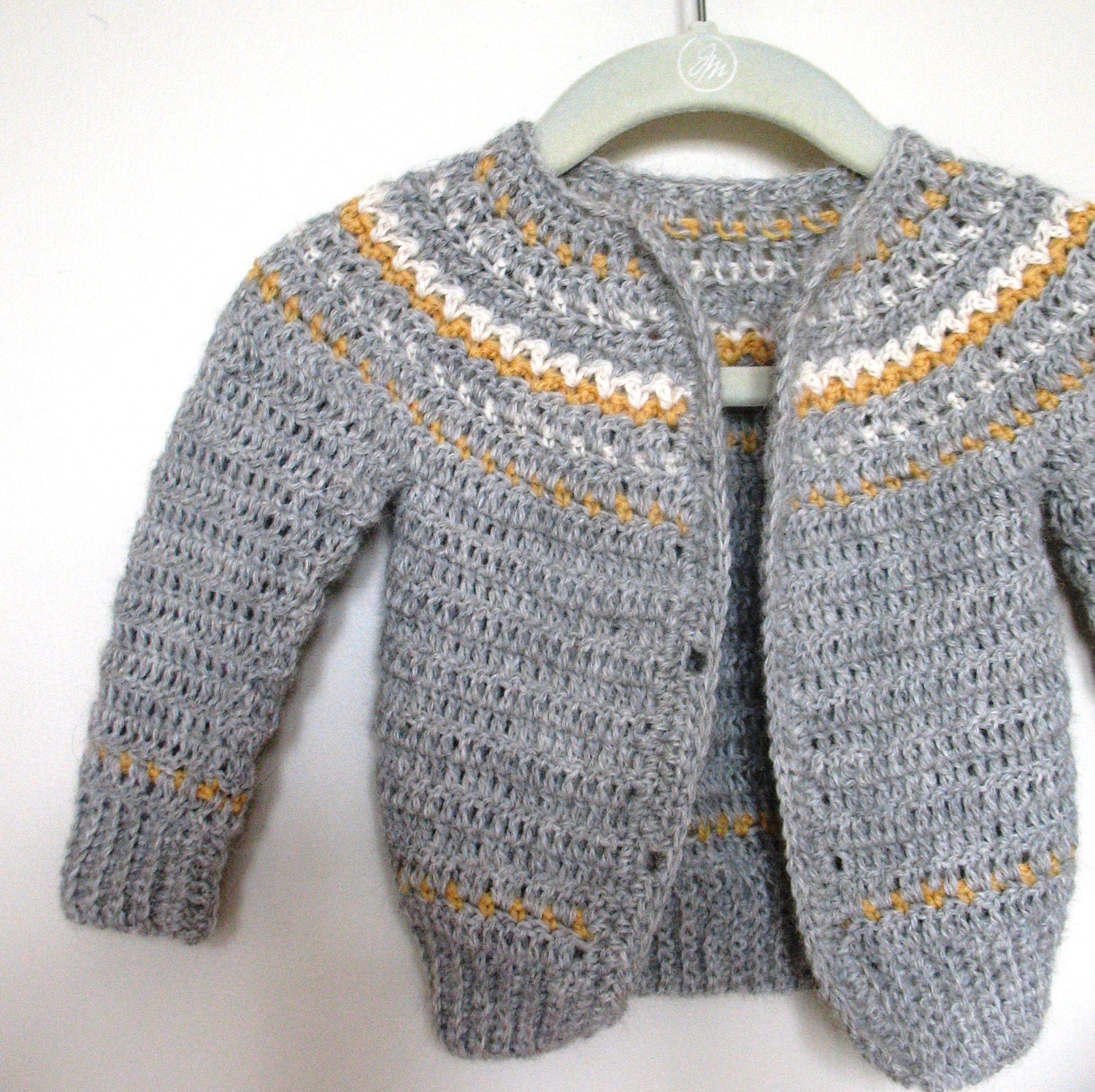 It's a Fair Isle style cardigan I bought on Etsy from
BallHanknSkein
, however I am a bit of a rebel when it comes to following patterns so mine is starting to look quite different...
I think i'm doing a completely different stitch for the main of the cardi but I work quickly with my chosen stitch so i've gauged accordingly. Just needs some arms, more on the neckline and finishing off at the front. I used the rest of the wool that I bought to make Teal's hair (see
The Adventures of Abney & Teal
post), but I particularly love being able to add in whatever colour I want and use up my remnants of wool. I am currently trying to quash the urge to start another jumper before I finish this one...!!
And talking about Abney & Teal... I have FINALLY managed to source some pin-cord fabric in the light blue/grey colour! I even had my mum on the case searching for the perfect fabric... apparently even in the fabric shops this particular colour is difficult to source. But in the spirit of reusing and reviving, I didn't really want to buy off Ebay or new from fabric shops, so after much trundling around my local charity shops I managed to pick up a skirt in the exact fabric i've been searching for!
It looks slightly darker but that's just my dodgy camera phone! So, yet ANOTHER project I want to get started on... watch this space and hopefully soon Teal will have her little friend Abney to join her.
In other news, I have just had the most delightful present given to me - a extremely large pile of beautifully kept vintage patterns. All range from the 50's right up to the 70's!
Obviously I definitely want to make the classic 50's dress, but i'm also tempted by the 60's wiggle dress... although this is verging on tailoring, and i'm not sure my skills are up to that challenge!! Check back for future blogs to see if i'm brave enough! Until then i'm happily browsing through and admiring the images on these patterns; there's enough here to keep me busy for a while yet!
So busy, busy, busy for me - hopefully i'll have a finished creation to show you in my next post! x